I've seen these shoes in a few shops and word by a few celebs and i have to say i can see why they are popular because if you are someone like me who has an ankle problem or you just can't do proper heels then they are the next best thing. The reason being because they offer you all the benefits of the height that heels give you but with all the practicality of wearing a comfortable pair of flat shoes.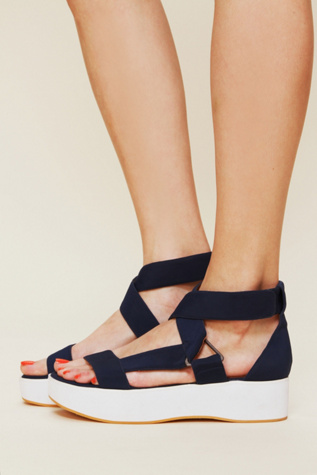 image from freepeople.com
Everyone seems to be on these trend as all my online shopping haunts seem to have these shoes in stock and some big name designers are putting their own unique spin on the humble flatform. Despite all these apparent endorsements from the fashions elite i still have to say i think these are amongst the ugliest i have ever seen. There is just nothing aesthetic about them at all and they should be banned forever more.
What's your take on the flatform?